HELLO
Let's Grow Something Great!
We are makers. We are storytellers.
We are digital innovators who create pervasive strategies and evocative conversations across the social media landscape and beyond.
---
Erika here –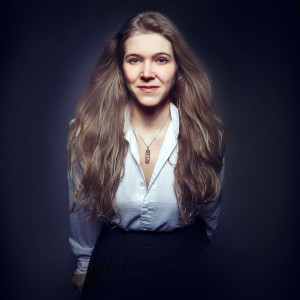 At some point we've crossed paths and as it happens when amongst the entrepreneurial-minded, we've shared with one another our projects and life passions.
Well, so much has happened since then and I am excited to announce I've teamed up with a few brilliant creative professionals. Together we offer a more comprehensive set of communication and production skills to my clients, and are scouting new projects to take on.                          x // e                
WHAT WE DO  ///  WHO WE ARE
Ecreative collective is a Brooklyn-based brain trust of creative and technical professionals who offer unique and impactful solutions for your marketing and design needs.
A few of the things we can offer: brand and website design, development, strategy and operation of social media accounts, content generation (including press releases, obtaining press and cross promotional coverage, blogging, etc.), event promotion, design and management, brand ambassadorship, backend contact and inventory operations management, customer service and executive assistant needs, graphic design, product photography and videography. We are an agile bunch, if something you need is not listed, just ask!
Erika Bogner
Erika has been working in creative field-based small business launch and management since early-2000's, including gallery management, graphic and web design, copywriting, blog ghostwriting, business social media strategy, event design and promotion, graphic and logo design, and well pretty much covering all the needs of a small business. She has a BFA in Interior Design, and for the last three years has been independently representing her client list from Brooklyn.

Sharon has worked as an advertising professional for over 15 years. She holds a B.S. in Mass Communication from Boston University, and has studied under many highly esteemed artists and graphic designers including Milton Glasser and Shelby Lee Adams.

Jazz

 brings to the table her expert knowledge of social media and emerging technologies for business and creatives as well as her wizardry of Linux/Apache/MySQL/PHP. She understands the technical side of web server and network management, and can help get your website or web server live, optimized, and secured.  She has worked as a Web Designer and Developer for Brooklyn Bodega and the Brooklyn Hip-Hop Festival. When she is not in her native Brooklyn, she is touring with Erykah Badu as her personal photographer.

Ash N. Peters
Ash is there for all our videography and photography needs. She has a degree in Directing from Emerson College and is currently working on a new TV show for VICE, as well as having worked with a range of talents, including Spike Lee and Lena Dunham.

Yechiela "Ella" Laviolette 
Ella is our versatile assistant in everything. Currently working on a BFA from SUNY Purchase, she's here to help out with event management, customer relations, and addressing in office and/or online organisational needs clients may have. She is a member of the Con Artist Collective, where she helps coordinate and manage openings, and has an upcoming showing at the Con Artist Gallery.
---
 Effie's Paper launches its new online shop!
Interior Designer 
Brendan Kwinter
 featured on the cover of House and Home Magazine – launching new site soon!

Brooklyn's Net Zero energy use building Bright 'n Green almost at capacity and making waves in the Green Industry.
Contact me directly at: e@erikabogner.com to schedule a time to discuss your project needs.
---
Copyright © 2016 ecreative, All rights reserved.